---
Alec Robertson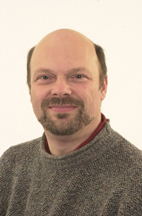 Alec Robertson MA(RCA), MCSD, FRSA
Organiser : Designing Design (Research) 3,
Department of Design and Communication,
Faculty of Art & Design
De Montfort University,
Leicester, LE1 9BH, UK.

Email: alecr@dmu.ac.uk
Tel: +44 (0)116. 257 7544 Fax: +44 (0)116. 257 7574

Profile
---
Alec Robertson is a Council member of the Design Research Society and a Fellow of the Royal Society of Arts. He was Chair of the Research Committee of the School of Design & Manufacture at De Montfort University 1992 -96. Alec is a member of the supervision team for postgraduate students on the MA Design & Manufacture programme and at PhD level, as well as at BA level on the BA Multimedia Design Course. Previous appointments include tutor on the Design Management Course at the Royal College of Art, London, and the BA Product Design course, University of Ulster at Belfast.

His professional experience has been focused on 'innovation research, industrial and information design', including work for government research bodies, such as the Transport Research Laboratory (UK), the Building Research Establishment (UK), and the UK Design Council.

His interests focus on conceptual modelling for design forecasting, multimedia product 'specification', design & environment issues, and pioneering work on 4D Design. Alec has organised several conferences and events with the Design Research Society, and been a referee of papers for numerous international conferences.
Introduction - SLIDES
Text to follow.


---