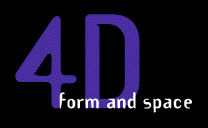 ---

John Wood,
Programme Director, MA in Design Futures,
Goldsmiths University of London,
London,UK.

The idea of academic 'rigour' in 4-D space: dynamics of the IDEAbase 'situated knowledge system'.
---

John S. Morgan,
Associate Professor, Visual Communications,
Auburn University,
Alabama, USA.

Conceptual Kiosks / New Information Environments.
---
>

N Chauhan and A S Tejani,
University of Westminster,
London,
UK.


Birth: A Hypermedia Ante-Natal guide for expectant parents.
---

Ray Holland MSc ACIS,and
Jon Ivins BA(Hons) Cert. Ed. MBCS, (photo)
De Montfort University,
Leicester, UK.

Interplay: Inter-disciplinary product development. >
---

David J. Keskeys,
School of Design,
Cheltenham and Gloucester College of Higher Education,
Cheltenham, UK.

Sculpture vs Metaphysical.
---

David Hartwell Dip Des MCSD,
Department of Industrial Design,
De Montfort University,
Leicester, UK.

Interactive Information and Public Transport.
---

Dr Patrick R Andrews,

Imaging Research Centre,
De Montfort University,
Leicester, UK.
The Search for Shape.
---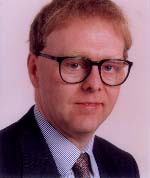 G M Matthews,

Dept of Architecture,
University of Humberside,
Hull, UK.
Invasion of the Body Snatchers: Architecture and Virtual Space.

---
Use the following to cite material:

Author(s), "Title of Paper", in 4D Dynamics Conference on Design & Research Methodologies for Dynamic Form', Editor- Alec Robertson, Proc.4D Dynamics, (page numbers). De Montfort University, Leicester. UK Revised Edition (1996) ISBN 1857211308.
---